Alerts






39 Properties

1

REDUCED PRICE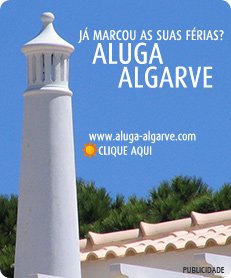 Who's Online
We have 27 guests and 10 members
| | |
| --- | --- |
| Apartment 2 bedrooms for rent São João da Madeira - parking space, kitchen, balcony, garage, fireplace | |
Free
Call
Phone 256 200 360 Mob 960 150 930
REFIT-8643
Location-
Area82 m² | 102 m²
StatusUsed
Construction1989
ViewCity
Town Centre-
Beach Dist-
Energy Efficiency
EUR 500
± USD 600 GBP 450
County: Aveiro
Town: São João da Madeira
Parish: São João da Madeira
Typology: T2
* 2 bedrooms
* 2 bathrooms
* Living / dining room with fireplace
* Equipped kitchen
* Balcony
* Garage place
* Storage
Apartment of typology T2, to rent in S. João da Madeira, kitchen equipped with Hood, heater, common room, with fireplace, laundry, 2 bedrooms, one of them with built-in wardrobe, 1 toilet, balcony, in the basement a place of garage and storage.

Want to rent T2 in S. João da Madeira?

Refª It-8643

Book now visit
Impact your real estate.

Place your property for sale / lease directly on our website.
In the tab "sell property" fill in the requested data. You will then be contacted to conclude.

Why buy / sell and rent with Impacto?
- We are specialists in the real estate market;
- Our employees are professionals and market connoisseurs;
- We are committed to trading in your interest;
- We have a great disclosure, to facilitate the sale/purchase of your home;
- We have been in the market for more than 20 years;
- We support the financing process;
- We monitor the evaluation of the property;
- We follow all the acts of the CPCV and the public deed/title / DPA.

Contact us by phone or email.
Visit our Website and our Facebook page. "
Rua Combatentes da Grande Guerra, 78
3700-087 São João da Madeira
Portugal
Telephone:
256 200 360
960 150 930
Website:
www.impacto.pt
AMI
2455
Imóveis do Distrito de Aveiro: 256 200 360
Imóveis dos restantes Distritos: 256 200 365
Imóveis do Distrito de Aveiro: 256 200 360
Imóveis dos restantes Distritos: 256 200 365


Send enquiry / Schedule a visit