Alerts






42 Properties

1

REDUCED PRICE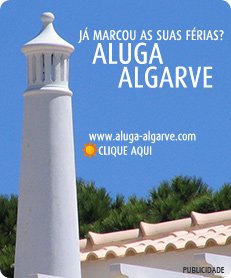 Who's Online
We have 10 guests
REF PD-023747
110m²
Long Term Rental
Apartment located in a noble area of Aveiro, close to all kinds of services and markets. The apartment consists of entrance hall, fully equipped kitchen with hood, oven, stove and washing machine, a living and dining room with large areas, fireplace and balcony, two bedrooms with built-in wardrobes, one of them being a suite, and also, a complete bathroom. The property is fully furnished, however there is the possibility of being rented without furniture, has garage and storage space. Come meet.
REF PD-022787
55m²
Long Term Rental
Apartment T0+1 in the city center of Aveiro 100 m from the University, located in a quiet and historic neighborhood of the city. Inserted in a modern property that stands out for its beauty and functionality. Furnished with refinement and with fully equipped kitchen, it also has a large interior patio with excellent sun exposure.
REF PD-020031
90m²
Long Term Rental
3 bedroom apartment in the city center of Aveiro. Fantastic apartment located in the heart of the city of Aveiro in one of the most emblematic places, close to The Forum Aveiro and University this apartment enjoys remarkable and modern finishes. Close to public transport, schools, kindergartens, Health Center, pharmacies, restaurants, various commerce, all kinds of services. Come meet.
REF IT-8643
82m² 102m²
Long Term Rental
* 2 bedrooms * 2 bathrooms * Living / dining room with fireplace * Equipped kitchen * Balcony * Garage place * Storage Apartment of typology T2, to rent in S. João da Madeira, kitchen equipped with Hood, heater, common room, with fireplace, laundry, 2 bedrooms, one of them with built-in wardrobe, 1 toilet, balcony, in the basement a place of garage and storage. Want to rent T2 in S. João da Madeira? Refª It-8643 Book now visit Impact your real estate. Place your property for sale / lease directly on our website. In the tab "sell property" fill in the requested data. You will then be contacted to conclude. Why buy / sell and rent with Impacto? - We are specialists in the real estate market; - Our employees are professionals and market connoisseurs; - We are committed to trading in your interest; - We have a great disclosure, to facilitate the sale/purchase of your home; - We have been in the market for more than 20 years; - We support the financing process; - We monitor the evaluation of the property; - We follow all the acts of the CPCV and the public deed/title / DPA. Contact us by phone or email. Visit our Website and our Facebook page. "